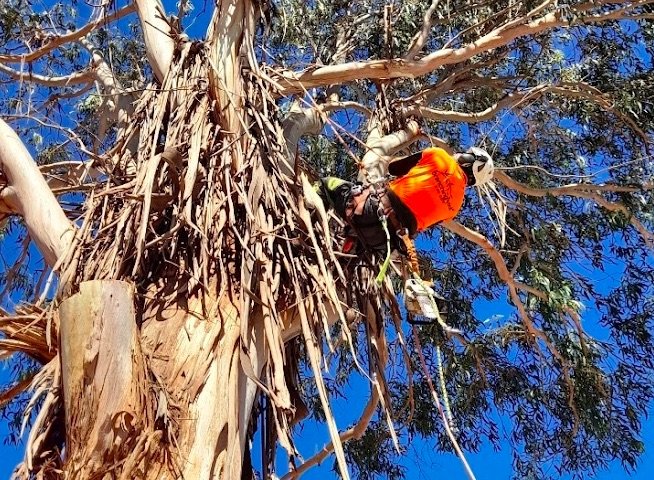 Many people wonder: "What is the difference between a tree lopper, and an Arborist?"
A tree lopper is any person who lops a tree, whether they are qualified to do so or not. Arborists assess, maintain and care for trees. They examine trees to determine their condition and plan and carry out treatment. This might involve selective limb removal, shaping branches, removing diseased or dead trees and using fertilisers. An Arborist has completed a period of study and training to become qualified. They will cut your trees correctly, and according to the Australian Standard of pruning. In fact, the Australian government has recently upgraded the arboriculture course — previously a traineeship — to an Australian Apprenticeship. This means we are close to the time when Arborists will have a licence number (like any other trade) so they may be verified as qualified and competent to work on trees. This is a great win for the industry and consumers as well!
Look for your local Qualified Arborist in the local paper, or search online — make sure to check their reviews and have a look at their website. Remember, a genuine tree service business with trained and qualified staff will not be randomly knocking on your door to tell you which trees need attention.