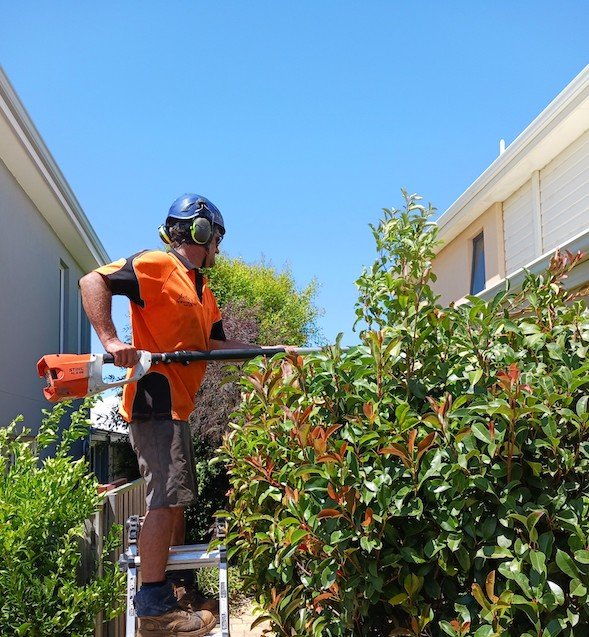 Electric vehicles seem to be popping up everywhere these days, but did you know battery powered tools are also growing in popularity? Our team has begun the transition to electric chainsaws and hedge trimmers for tree pruning in Mandurah.
Advantages of the battery powered chainsaws and hedge trimmers are many:
Low emissions as they don't require petrol
Lighter in weight, reducing manual strain
Easier to start - no pull cord required
Much quieter, reducing exposure to noise
Leading brands such as Stihl and Husqvarna have an ever expanding range, even supplying smaller electric tools to the domestic market. The added advantage is that you can have many tools, swapping the same lithium-ion battery between each. They are a great choice for the environmentally conscious modern gardener.
Branching Out Tree Care, professional tree loppers Mandurah.