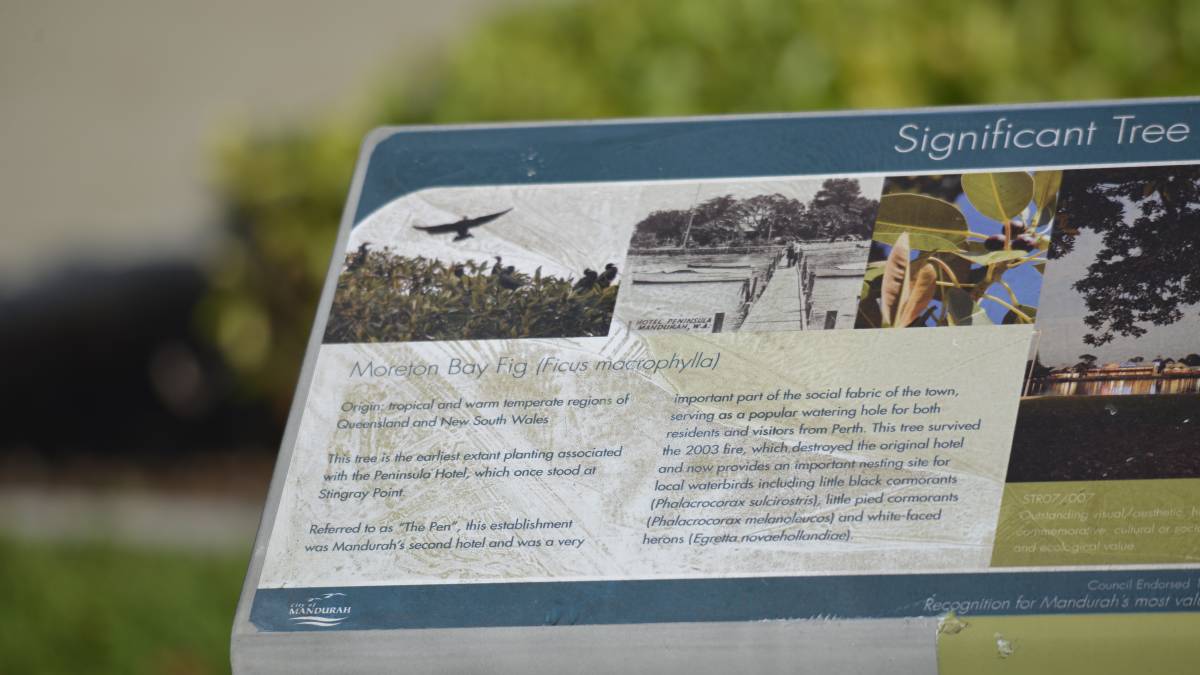 Check out the Significant Tree Register for more examples. Why not visit them next time you are in town for a great experience.

You will probably already know this one! With a beautiful spreading habit its shade is enjoyed by visitors and provides habitat and food for wildlife.

Moreton Bay Fig (Ficus macrophylla) in front of the Merchant Teahouse at Mandurah's eastern foreshore:

This tree caught my eye this year and I was happy to find it was on the register. Make sure you see it in full bloom … around Christmas time of course!

WA Christmas Tree (Nuytsia floribunda) at 67 Cooper St, Mandurah:

This amazing specimen is estimated to be over 400 years old. It has its own sign and is quite well known.

Jarrah (Eucalyptus marginata) in the car park at Farmer Jack's, Halls Head:

Trees can be located on public or private land, and while many are native some are exotic species. Here are a few trees already on the register that we can recommend visiting:

Did you know that the City of Mandurah has established a Significant Tree Register? The aim of the register is protect valuable local trees. Anybody can nominate a tree to be added to the register, and the trees' value is assessed on its aesthetics, botanical and ecological significance, and historical or cultural value.