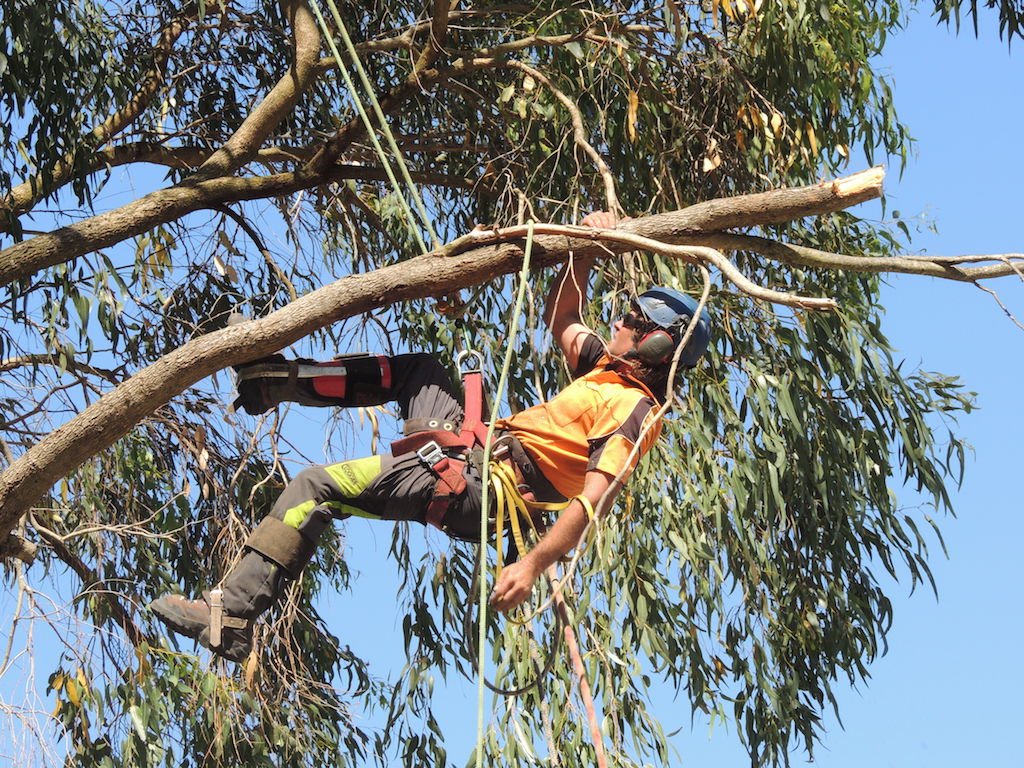 Uncoil your ropes and get your climbing pants on - it's nearly time for the WA Tree Climbing Championships in Perth. This annual event is presented by the Tree Guild of Western Australia, our peak organisation dedicated to improving the professionalism of the tree industry and educating the general public about proper tree care. This year it is being held at Matilda Bay Reserve (Crawley) on Saturday April 6 between 7 am and 6 pm. If you are intending to compete, judge or volunteer please lock this date into your calendar now.

The event brings qualified arborists together to practice and improve their techniques. The five events relate to work place tasks and put safety, speed and skill to the test. Events are scored on time, poise and how the climber moves through the tree.
Please follow this link to download the registration and gear check forms. Your entry fee includes a souvenir event T-shirt, lunch on the day of competition and complementary Tree Guild of Western Australia social membership.

Of course this event is not just for the tree industry - I've lost count of how many times have we seen the neighbours come out into the street to see the climbing arborist in action on the work site! It is very entertaining to watch and we encourage the general public to come along and check out some of the best tree climbing arborists in our state …hope to see you there!