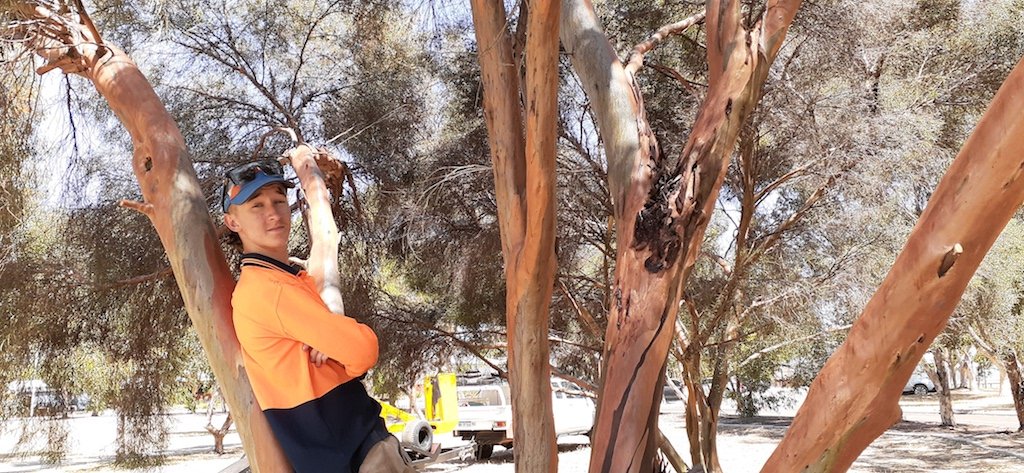 Rocco enjoys motorbike riding, fishing and spending time on the boat — a typical Mandurah boy. He plans to get his skipper's ticket this year and is also keenly interested in finance and the stock market — so for this budding arborist, money might really start to grow on trees!

Rocco will be the second student Jim has trained on the job to be a fully certified arborist. The training will provide Rocco with the most up-to-date techniques using highly specialised equipment, while he develops his skills and gains a nationally recognised trade qualification.

This year we welcome to the team young Rocco Sharman as a trainee Arborist. Rocco has decided to follow in his dad's footsteps and join the family business, working full time while studying Arboriculture at South Metropolitan Tafe. He is being taught by seasoned arborist Brett Bain, who also tutored Jim during his time at Murdoch studying for his diploma.
Branching Out Tree Care, Mandurah's tree lopping experts.